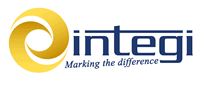 INTEGI S.A. offers a wide range of burnishing, knurling and rotary broaching products, from the simplest ones to the most demanding ones, all of them capable of producing high quality results with an optimal performance in terms of costs.
We always keep a permanent stock of more than 1500 references which allows us to dispatch your order in less than 24 hours since its reception.
Our commitment to quality and innovation leads us to constantly keep up with our clients' needs and develop new products that meet our customers´ requirements. All this is compatible with our policies: continuous training to the employees, investments and permanent improvement of the means of production.