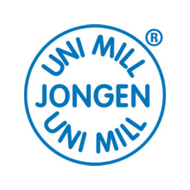 One of the most innovative producers of precision tools
Jongen Werkzeugtechnik, situated in Willich near Düsseldorf, Germany, is one of the most innovative producers of precision tools for processing metal and plastic materials. For 40 years we have been producing milling cutter bodies with milling inserts, as well as solid carbide cutters 100% "made in Germany".

Our product range covers cutting tools for milling with different mounting systems, such as shell type mills, shank type mills and screw-in cutters.No matter which milling cutter you are looking for, face mills, step mills, peripheral milling cutters, slot milling cutters, plunge milling cutters, copy mills, helix-mills, chamfer milling cutters, deburring mills, side milling cutters or HSC milling cutters, we have certainly the suitable milling tool for you.There is also the possibility to produce tailor-made special tools for your definition of tasks.

We will be glad to assist you as professional and efficient partner in your metal cutting manufacturing tasks.