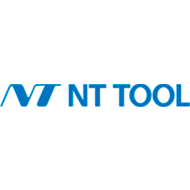 NT TOOL is Japan's leading manufacturer of innovative high performance toolholding systems.
The requirements for tool clamping devices are becoming ever more varied and complex, so the production program includes mechanical clamping systems, such as High-Precision Collet Chucks, Milling Chucks as well as Shrink Fit Hydro Chucks. Hyper Spindles for rotation speed increase and assembly systems complete the range. The guiding principle here is always the development of innovative clamping techniques, which are superior to conventional applications in the decisive application criteria such as run out precision, clamping force, flexibility and process safety. NT tooling systems are therefore particularly suitable for high-performance machining.

NT tooling systems are used in mechanical engineering, in the aerospace industry, as well as in the Die- and Mould industry. NT TOOL has developed an excellent reputation especially as a development partner for special tooling solutions in the automotive industry. Many of these special solutions are available as standard in the catalog program.

Since the foundation of the company in 1926, NT TOOL has continuously developed further; produces approximately 150,000 toolholders per year with 250 employees in three facilities, located in Japan and Thailand, distributes worldwide through branches in Germany, the USA, Thailand, Indonesia and China. NT TOOL is therefore available in all relevant markets and guarantees optimal customer service. The German sales office, located in Steinbach / Frankfurt, guarantees a high level of availability, technical support and a repair service.